Like any other metropolitan city, Rotterdam represents many different cultures and cuisines, and this is represented in our bar, espresso bar and kitchen as well. Enjoy the many flavors from around the world, with a distinct Rotterdam twist. Inside, or at our roof top terrace overlooking the Rotterdam Skyline.
BAR
---
Voted Best Hotel Bar of Rotterdam 2014! The nhow BAR has always a great ambiance to enjoy a drink with your friends while enjoying the view over the skyline. We serve not only many different beers, our wine list is worth tasting and our bartender likes to be challenged to surprise you with the best cocktails and not to mention our G&T's. The music is fresh, new and surprising. In the weekends the DJ's will take the mood even to a higher level.
We invite everyone to enjoy our BAR
and enjoy the best drinks and views!
Please note that we do not take
reservations for our BAR.
Open till 1AM (Friday & Saturday
till 2AM)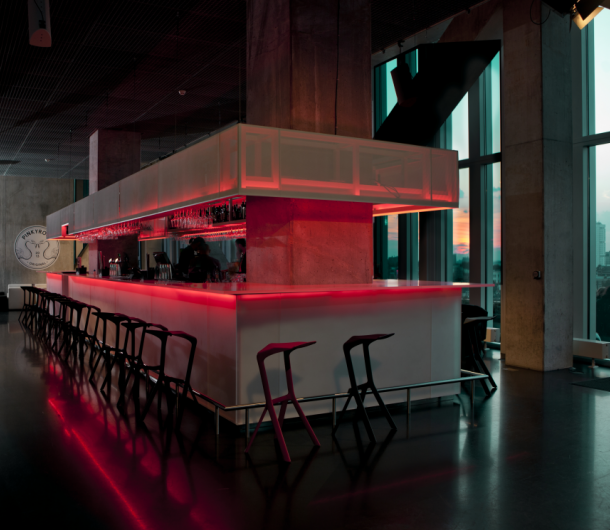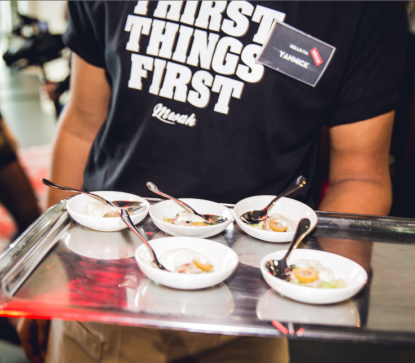 KITCHEN
---
Everybody is welcome in our restaurants and bar, whether you are a hotel guest or a local out for a quick meal between meetings or looking for a special place to take your dinner date.  nhow has a lot more to offer than just an amazing view. We recently received a 8.5 review by the NRC newspaper.
For fine dining nhow offers a flexitarian menu, which means that all the dishes are prepared as a vegetarian dish and can be supplemented with either meat, poultry and/or fish if so desired. The dishes are rich in taste and textures, absolutely gorgeous to look at and  taste like heaven. 
For lunch and quick meals we offer our Urban8 menu; which can be found in the BARmenu below.
You're welcome 7 days a week for breakfast, lunch and dinner. Do keep in mind our Flexitarian (Fine dining) Menu is not available on Sundays and Mondays.
The nhow Kitchen closes at 10 P.M.
Make a reservation:
Reservations for large groups above 10 people, please contact us via
rotterdam@nhow-hotels.com.
Breakfast is served every morning from 7.00 till 10.30 and on Saturday and Sunday from 7.30 till 12.00.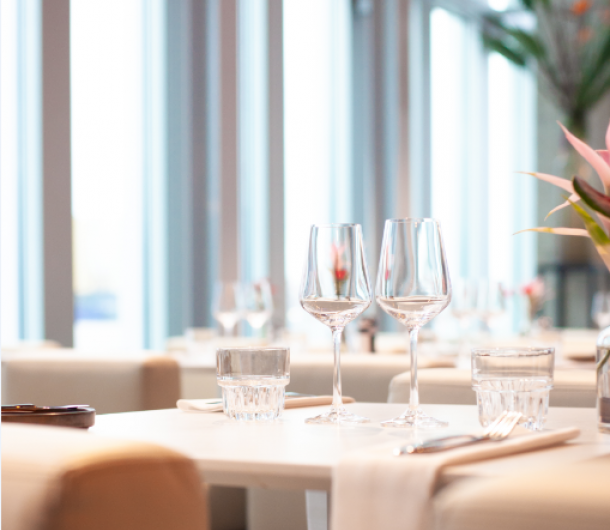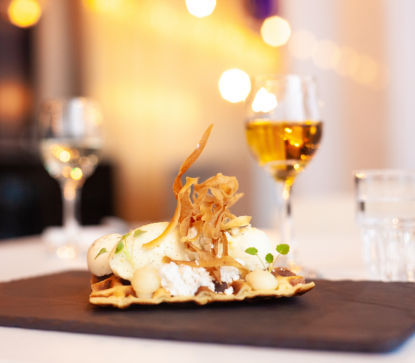 Make your reservation for our restaurant online. 
* reservations for large groups above 10 people, please contact us
via rotterdam@nhow-hotels.com. Before making a reservation for our restaurant, please read our Privacy Policy
TERRACE
---
Enjoy the best views and sunsets in town. On the seventh floor, nhow has a large terrace overlooking the bridge and Rotterdam skyline. So lean back and relax while sipping your cocktail and watch the sunset with your loved ones.
We invite everyone to enjoy our terrace
and enjoy the best drinks and views!
Please note that we do not take reservations for our terrace.
Open till 1AM (in weekends till 2AM)
and only with good weather.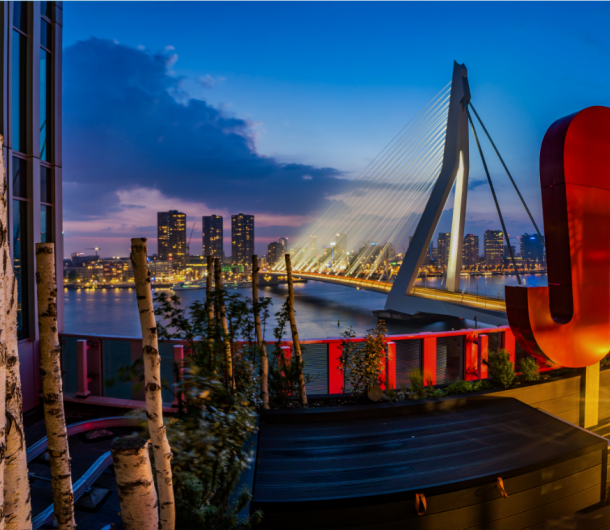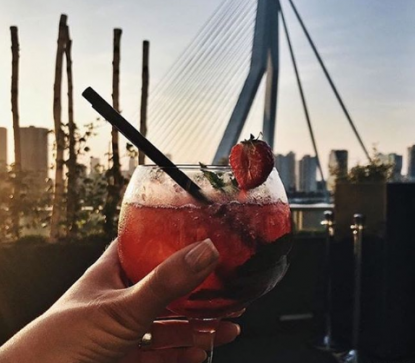 ESPRESSO BAR
---
Did you know nhow has an espresso bar? You'll find it at street level in De Rotterdam mid-tower. Open every weekday for take out or sit in. We offer sweet goodies, sandwiches and the finest coffees. Open: 8-14.30 (closed weekends and holidays)